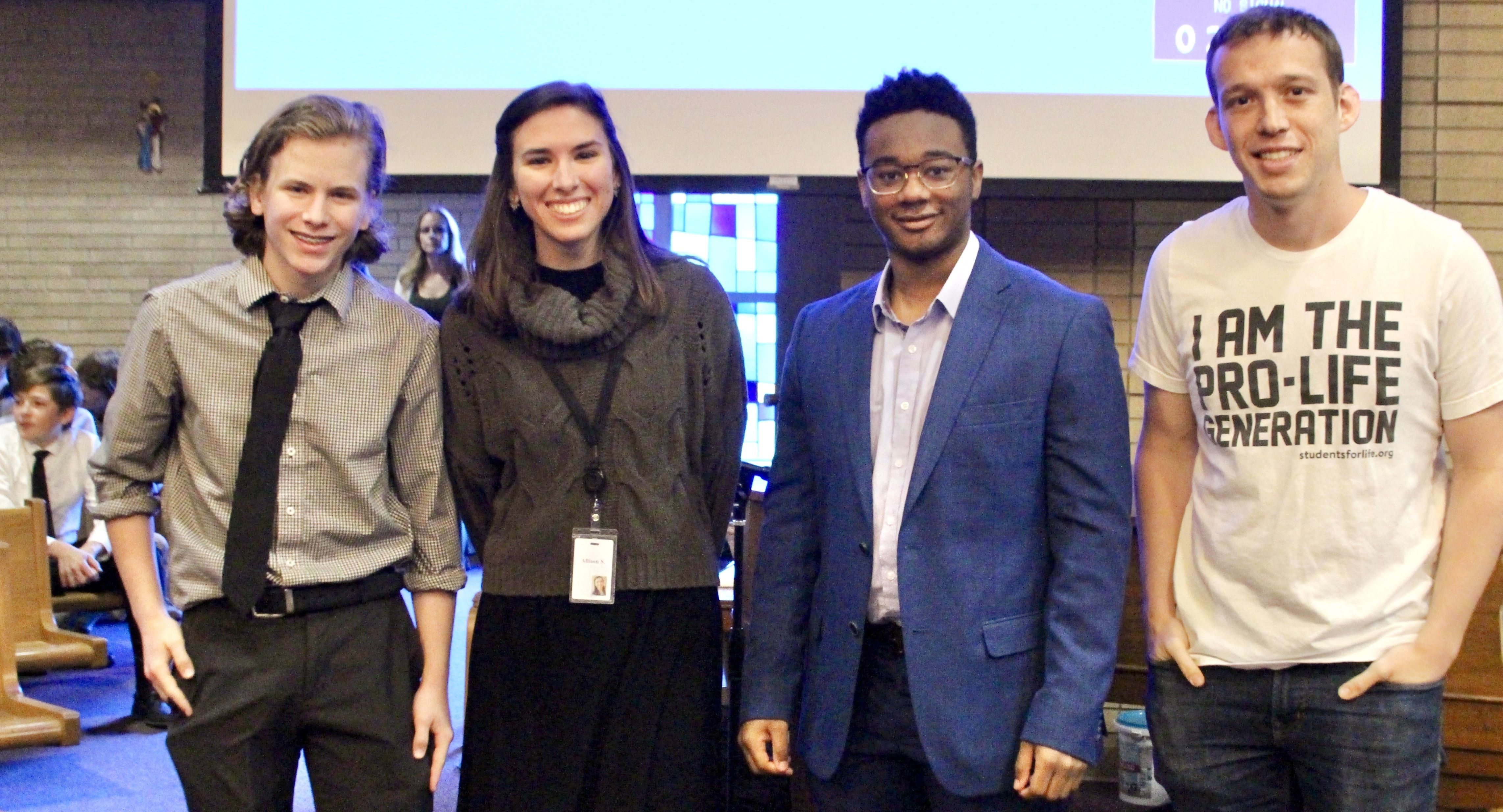 It is beautiful to engage with students from all over Northwest Ohio.
Every time I catch the gaze of a young person who has heard the message of life—maybe for the first time—I am filled with great joy and encouragement. I see in their eyes the realization they now have the ability to promote life-giving change in their own communities.
This was certainly the case during my recent visit to one of the Diocese of Toledo's Catholic high schools—St. John's Jesuit School. In partnership with Students for Life of America and the University of Toledo Students for Life Club, more than 400 young men and their teachers received tools to defend the pre-born through pro-life apologetics.
Especially impactful for the students was hearing from John Agubosim (pictured third from the left), a St. John's alumnus and an active member of the pro-life movement at the University of Toledo.
Though not every student agreed abortion is wrong, the vast majority of young men I met had a desire for authentic dialogue and had profound questions. Make no mistake; by and large, the young men at St. John's Jesuit are pro-woman and pro-life.
I look forward to future collaborations with each of these leaders to bring about a culture of life in our neighborhoods and beyond.