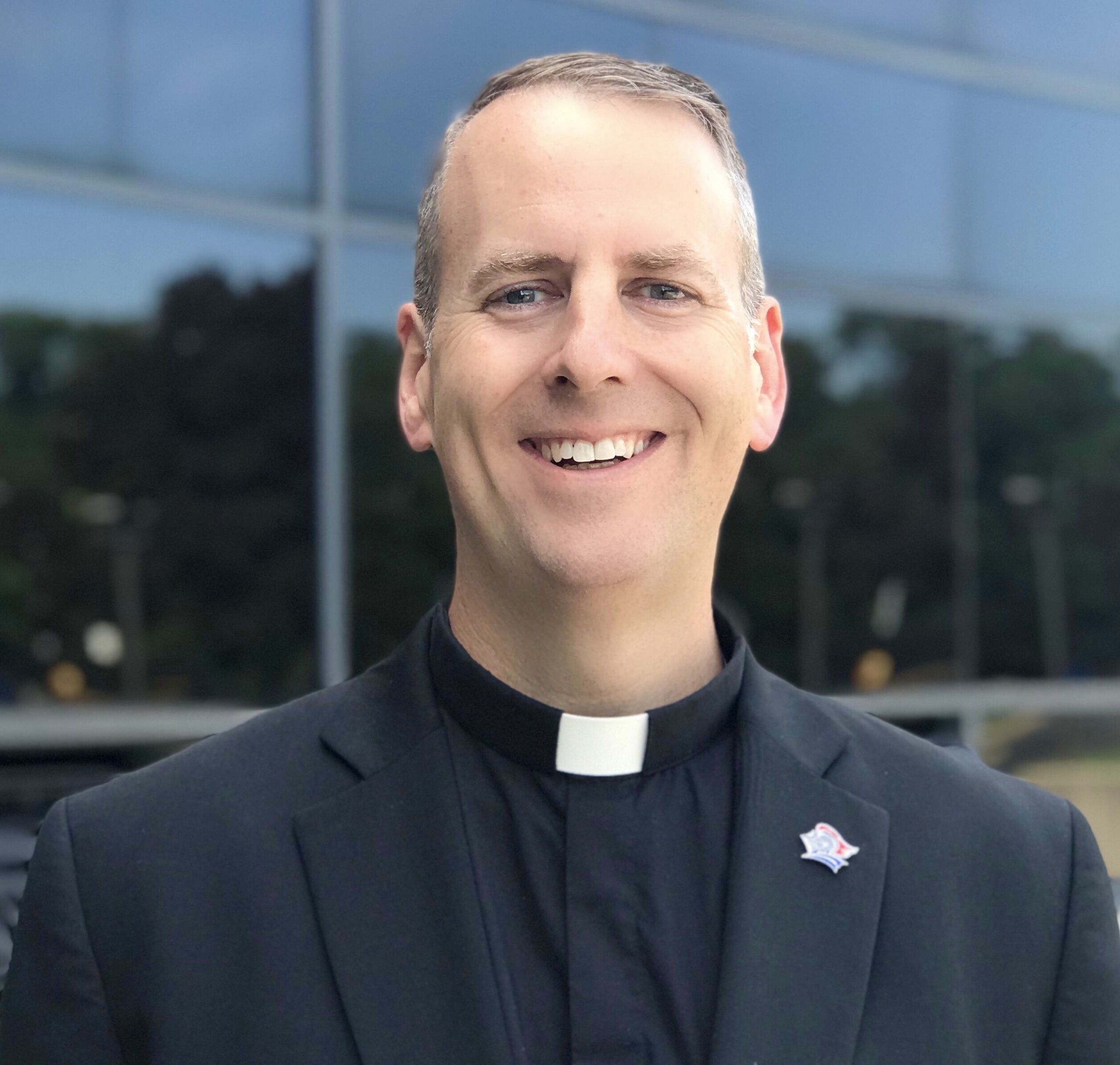 MAUMEE, OH—Make plans now to join members of the Catholic Business Network for our next breakfast program on Thursday, April 28, 2022.
Our speaker will be Rev. Geoff Rose, OSFS, President, St. Francis de Sales School, speaking on "Inspiring Change, Empowering Youth: Building the Kingdom."
The free-will offering event will be held at The Pinnacle, 1772 Indian Wood Circle, Maumee, OH. Invite a friend or business association. Or bring a family member and reserve your seats online. 
7 a.m. | Doors Open
7:30 a.m. | Served Breakfast / Networking
8 a.m. | Program
Fr. Geoff Rose, OSFS, is a member of the religious congregation the Oblates of St. Francis de Sales, Toledo-Detroit Province. In 2015, he was named President of St. Francis de Sales School in Toledo, Ohio, after joining the school in 2013.
The first 12 years of his ministry began at Lumen Christi Catholic High School in Jackson, Michigan as a teacher, chaplain/director of Campus Ministry and part of the administrative team.
Fr. Geoff is co-founder of Mark 5:11 Ministries where he provides retreats, talks, conferences, and parish missions both nationally and internationally. The focus of Mark 5:11 Ministries is to share the Joy of the Lord in all that we do. Known affectionately as "Frose" by his students, his energy, humor, and passion for sharing God's love is refreshing.
In addition Fr. Geoff is passionately involved in the ministry of foreign missions. He professed his vows in 1998 and was ordained a priest in 2002.
Open to men and women of all faiths, the Catholic Business Network's mission is to engage and empower Northwest Ohio business leaders and professionals to promote Catholic values in the workplace. The ministry's mission goals are to:
+ Promote spiritual growth and moral courage in the workplace;
+ Advance and serve Christ and His Church teachings through sharing personal experiences, educational materials, and inspiring speakers;
+ Share ways to live the Catholic faith through business practices, relationships with all workplace stakeholders, and community service;
+ Welcome people of all faiths, who seek to learn and advance Catholic morality, values, and ethics;
+ Facilitate opportunities for business and career networking.
If you are interested in sponsoring a Catholic Business Network event, or have questions, please contact Paula Kidney at 419.214.4898 or email pkidney@toledodiocese.org.