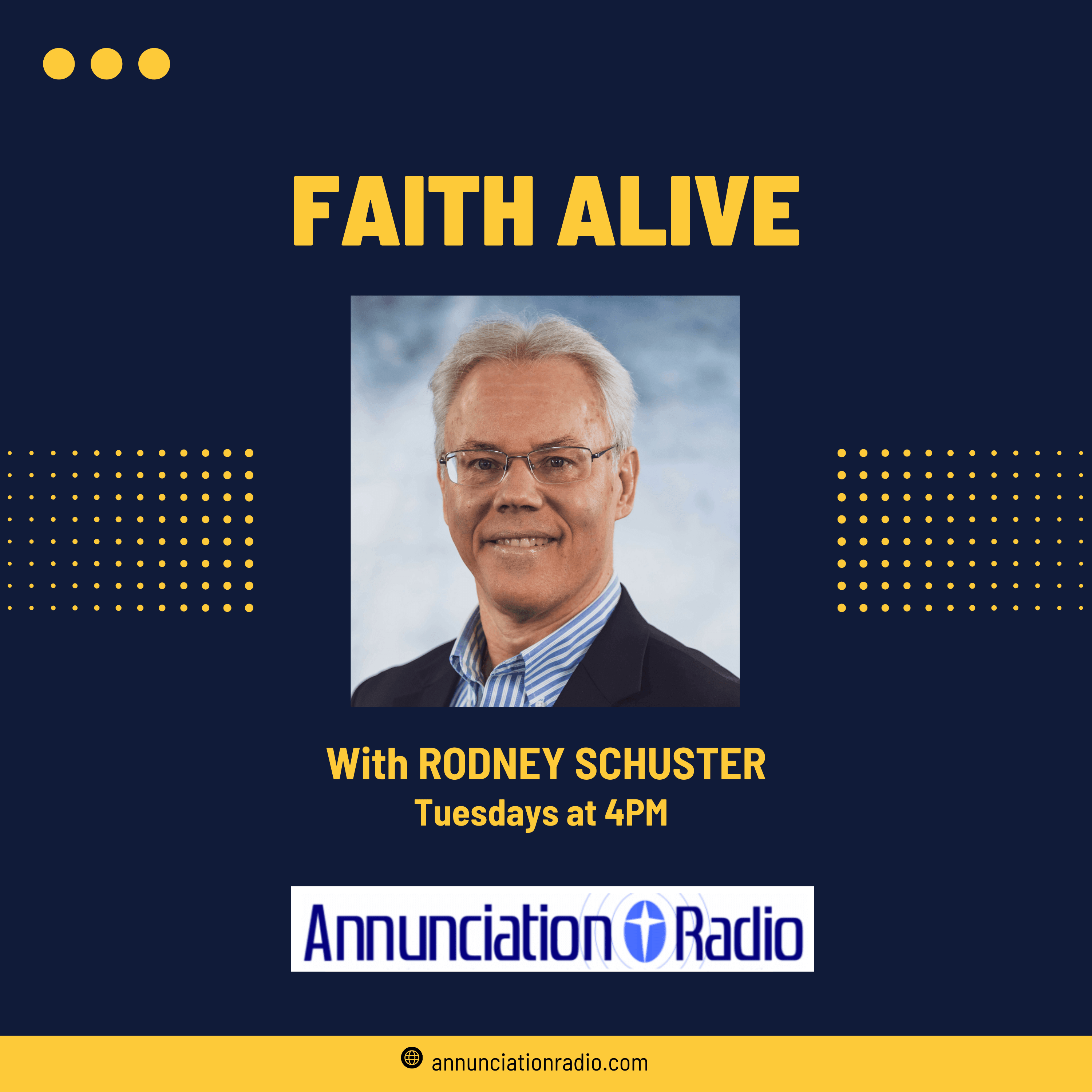 This week on Annunciation Radio of Northwest Ohio "Faith Alive" Host Rodney Schuster, Executive Director of Catholic Charities Diocese of Toledo, welcomes Deacon Mike Oles, founder of the national Off The Streets ministry. Deacon Mike shares how the work of Deacon Ed Irelan, Catholic Charities Jail and Prison Ministry Coordinator, to establish Off the Streets Toledo inspired a soon-to-be published new book, "The Prophetic Witness of Off the Streets," sure to assist those establishing new chapters across the country.

Deacon Ed shares how hundreds of St. Joseph Parish, Maumee volunteers are helping families through Off the Streets Toledo, celebrating their two-year anniversary helping homeless families make a new home. A second Off the Streets chapter in the Diocese of Toledo is now underway in Van Wert, OH.

In the final segment Deacon Ed shares stories of how Catholic Charities Jail & Prison Ministries are helping the incarcerated and transforming the lives of those recently released from prison.

Catholic Charities Diocese of Toledo's hour-long program airs weekly on Tuesdays at 4 p.m. and Saturdays at 3 p.m. You can listen to "Faith Alive" programs on Annunciation Radio's mobile app or the website https://www.annunciationradio.com/faith-alive

Tune in to Annunciation Radio of Northwest Ohio stations: WNOC 89.7 FM Toledo / Bowling Green, WHRQ 88.1 FM Sandusky / Port Clinton, WFOT 89.5 FM Mansfield / Lexington, WSHB 90.9 FM Willard, and WRRO 89.9 FM in Bryan.