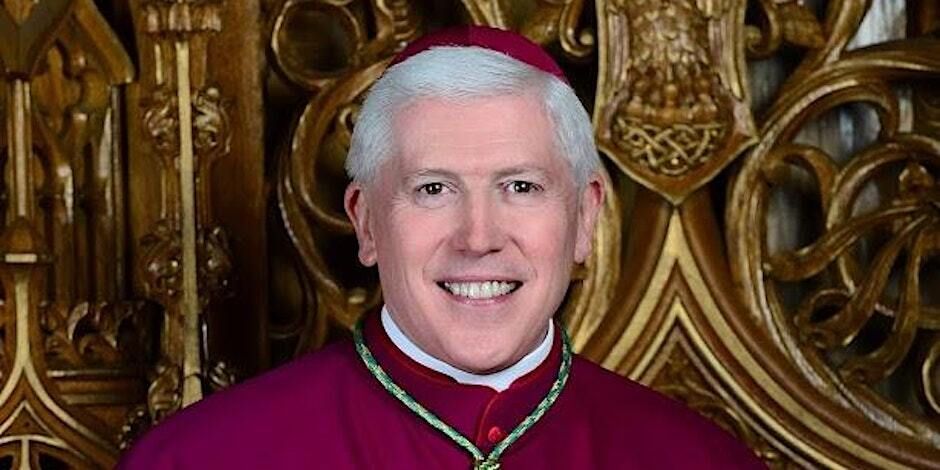 The Most Reverend Daniel E. Thomas, presiding Bishop in the Diocese of Toledo, was the keynote speaker at the Catholic Business Network (CBN) breakfast event at Saint John XXIII. His inspiring talk focused on "Having Courage to Discuss Moral Issues in the Workplace."
"Whatever one's work in the world is, have the courage to speak your convictions, in your workplace, home, neighborhood or parish," Bishop Thomas stressed. "But speak the truth charitably, with love. Lead with the integrity of the vocation to which you have been called. Share informational facts in a reasonable and rational way."
Bishop Daniel E. Thomas concluded his talk by sharing a video he prepared on the actual language of Issue 1, an amendment to the Ohio Constitution to be voted on November 7. https://fb.watch/nx8eg1UQuW/
"I encourage you to read the actual language of the proposed amendment. See for yourself just how extreme, dangerous, and unacceptable this proposed amendment is. I hope, pray and encourage all people to Vote No on November 7."
You can hear Bishop Daniel E. Thomas' entire presentation at the 30:00 mark of Annunciation Radio of Northwest Ohio's "Morning Offering" program https://youtu.be/yIKFgsjaT8Y
The next CBN event will be December 7 at The Pinnacle, Toledo. Fr. John Riccardo, missionary and ACTS XXIX Executive Director, will present "3 Essential Principles to be Used in the Corporate World." Sign up https://FatherJohnCBN.eventbrite.com