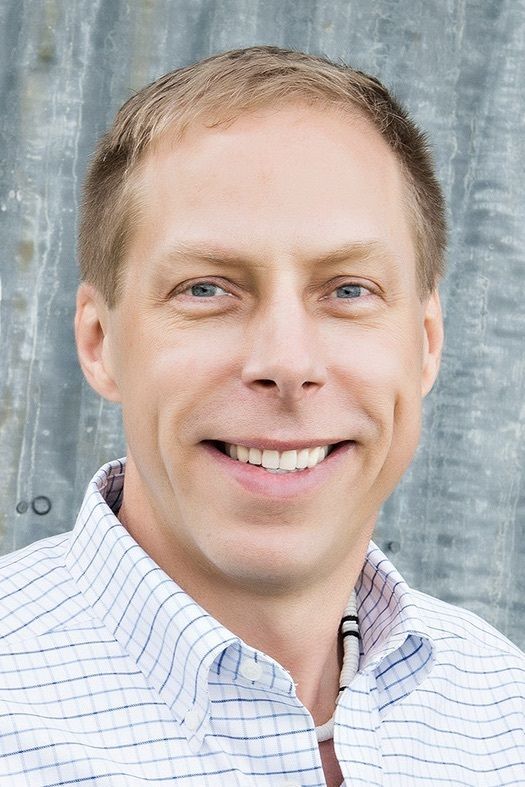 Please join the Catholic Business Network for our next free-will offering breakfast program on Thursday, February 16, 2023 at St. Patrick of Heatherdowns Holy Family Center. Seats are still available. Register online to reserve your place.
Our speaker will be Patrick Novecosky, one of America's most accomplished Catholic communicators, speaking on "St. John Paul II and the Dignity of Work."
7:00 a.m. | Doors Open
7:30 a.m. | Breakfast / Networking
8:00 a.m. | Program
8:45 a.m. | Optional Mass
Patrick is the author of "100 Ways John Paul II Changed the World" and winner of more than two dozen awards from the Catholic Press Association of the United States. In 2007, he received the coveted Bernadin-O'Connor Award for Pro-Life Journalism from Priests for Life.
Throughout his 30-year career, Patrick has edited and written for magazines and newspapers across North America and Europe and has been published in five languages. He has written for some of America's top publications including Fox News, Crisis, National Catholic Register, Our Sunday Visitor, Catholic Digest, and others.
Currently, Patrick is the Executive Director of the Warrenton Pregnancy Center in Warrenton, Virginia, and the founder of NovaMedia, a public relations firm specializing in the Catholic space. He previously served as Legatus Magazine's Editor-in-Chief for 12 years.
Born and raised in Saskatchewan, Canada, Patrick earned a Bachelor of Arts from the University of Saskatchewan and was trained in print and broadcast journalism at the Southern Alberta Institute of Technology.
Open to men and women of all faiths, the Catholic Business Network's mission is to engage and empower Northwest Ohio business leaders and professionals to promote Catholic values in the workplace. The ministry's key goals are to:
+ Promote spiritual growth and moral courage in the workplace;
+ Advance and serve Christ and His Church teachings through sharing personal experiences, educational materials, and inspiring speakers;
+ Share ways to live the Catholic faith through business practices, relationships with all workplace stakeholders, and community service;
+ Welcome people of all faiths, who seek to learn and advance Catholic morality, values, and ethics;
+ Facilitate opportunities for business and career networking.
If you are interested in sponsoring a Catholic Business Network event, or have questions, please contact: Paula J. Kidney at 419.214.4898 or email her at pkidney@toledodiocese.org.