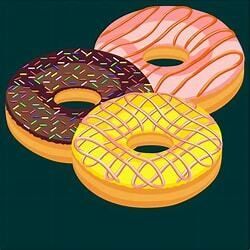 Join us on Saturday, October 29th at 10 a.m. at our Furniture Ministry warehouse located at 1813 E. Shoreway Drive in Sandusky for an informal Open House.
Most places clean up and polish before an Open House and have some kind of food or snacks as refreshments for the event. WE are doing things just a bit different. The PURPOSE of our Open House IS to clean and organize the warehouse. We are looking for able bodies to help move all of our furniture inventory out so that we can sweep out the warehouse floor and then return the items back in a more organized fashion.
There will be donuts!
And for those who are not comfortable lifting heavy furniture, there will also be other non-heavy lifting tasks that we could use some help with, including: cross checking inventory lists; assigning inventory numbers to any orphans; measuring and labeling bed frames and headboards as Twin, Full, or Queen sizes; and a few other organizing tasks.
We are also available to answer any questions you might have about our Catholic Charities Furniture Ministry.
Please join us!
(In case of inclement weather, we will postpone this to another time, but as of right now the forecast looks ideal!)