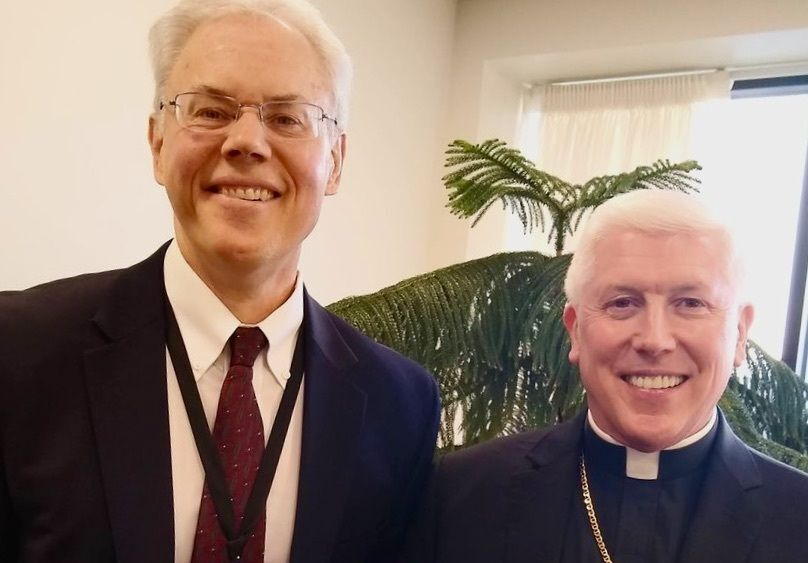 Tune in to Annunciation Radio of Northwest Ohio today at 4 p.m. for the return of "Faith Alive," an hour-long radio program hosted by Rodney Schuster, Executive Director of Catholic Charities Diocese of Toledo. The kick-off program featured guest Bishop Daniel E. Thomas discussing the Diocese of Toledo's "Living Christ" campaign.
"Through the Living Christ campaign, we will fulfill our responsibility as faithful Catholics to serve those in need," Bishop Thomas says. "This campaign will address the physical and spiritual poverty of the communities that seek God's grace in every corner of the diocese. Each of the case elements that the campaign will fund gives depth to our diocesan obligation to serve our brothers and sisters in Christ, wherever they may find themselves on their personal faith journey."
Susan Shrewsbery, Director of Helping Hands of Toledo, a ministry of Catholic Charities Diocese of Toledo, will also discuss how this campaign will help address the needs of this vital outreach center. Helping Hands provides hot meals, groceries, clothing and household items to over 250 daily. 
The hour-long program will air weekly on Tuesdays at 4 p.m. on Annunciation Radio of Northwest Ohio. Tune in to WNOC 89.7 FM Toledo / Bowling Green, WHRQ 88.1 FM Sandusky / Port Clinton, WFOT 89.5 FM Mansfield / Lexington, WSHB 90.9 FM Willard, and WRRO 89.9 FM in Bryan are Northwest and North Central Ohio's Catholic Radio Stations.