"Faith Alive!" Radio Program: Helping Hands of St. Louis Models Catholic Social Teaching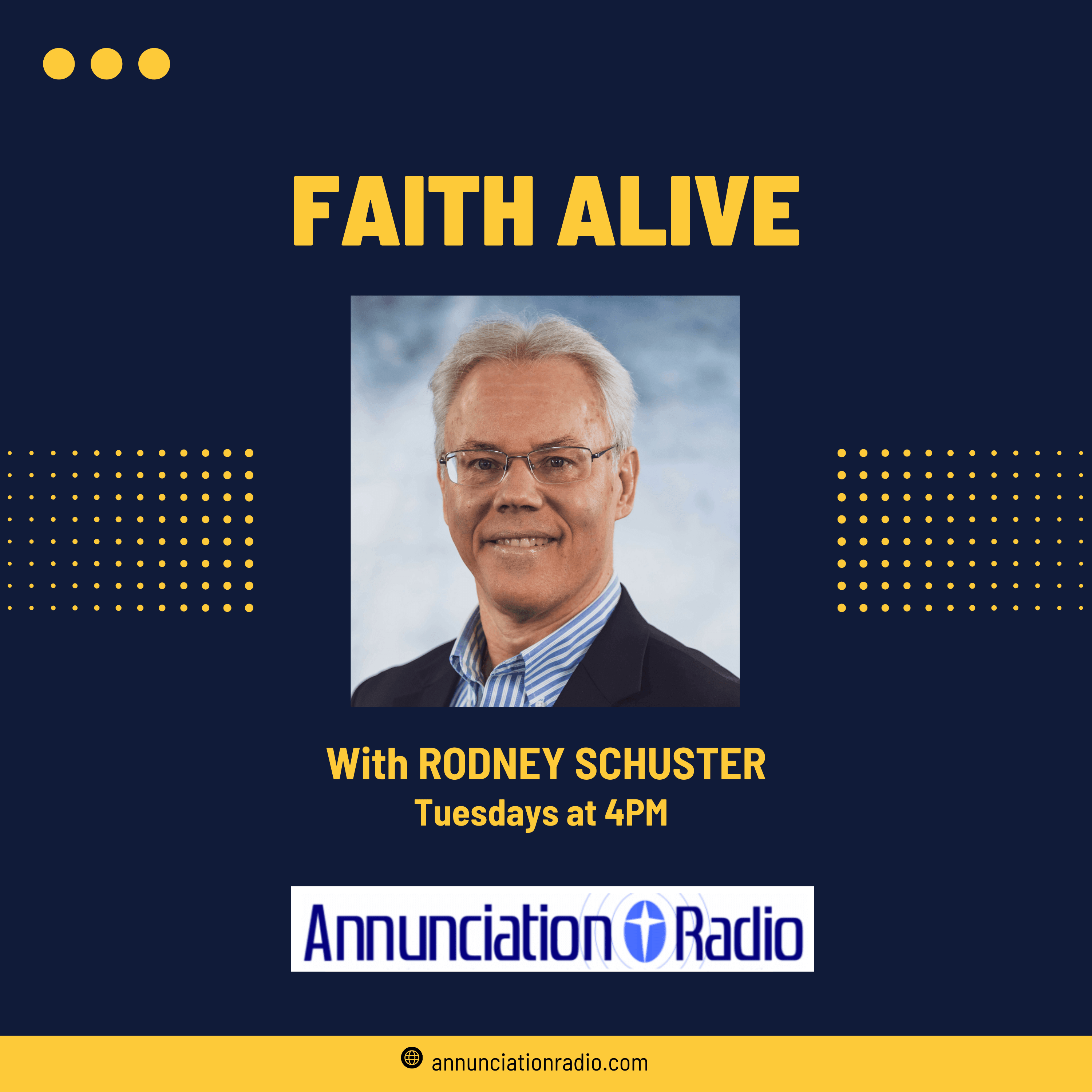 Host Rodney Schuster, Executive Director of Catholic Charities Diocese of Toledo, welcomes Sue Shrewsbery, Director of Helping Hands of St. Louis, discussing the evolution of Helping Hands ministries begun by Fr. Bob Armstrong, then pastor of St. Louis Parish, to serve his church members and the East side Toledo community. His legacy lives on now as a ministry of Catholic Charities Diocese of Toledo and represents the best of what Catholic Social Teaching calls each of us to do together, collectively as a faith community: Respect the Dignity of each Human Person and Serve the Common Good, in Subsidiarity, and Solidarity. Today, Helping Hands of St. Louis serves hundreds of people daily with a hot meal, food pantry, clothing center, community garden and so much more!
Mark P. Shea, a Catholic author discusses his latest book, The Church's Best-Kept Secret: A Primer on Catholic Social Teaching, describing the roots of Catholic social teaching in Scripture and Tradition and gives simple, practical examples of how it works in ordinary life.
Catholic Charities Diocese of Toledo's hour-long program airs weekly on Tuesdays at 4 p.m. and is re-broadcast at 3 p.m. on Saturdays. Listen on Annunciation Radio's mobile app or on their website at https://www.annunciationradio.com/faith-alive. This and previously archived "Faith Alive" programs can be listened to on demand at https://www.youtube.com/playlist?list=PLGR5Xcb8xMF-1KqwTrJbETSFNKuqV2QiZ
Tune in to WNOC 89.7 FM Toledo / Bowling Green, WHRQ 88.1 FM Sandusky / Port Clinton, WFOT 89.5 FM Mansfield / Lexington, WSHB 90.9 FM Willard, and WRRO 89.9 FM in Bryan are Northwest and North Central Ohio's Catholic Radio Stations.