Oregon Meijer Simply Give! Double Match Day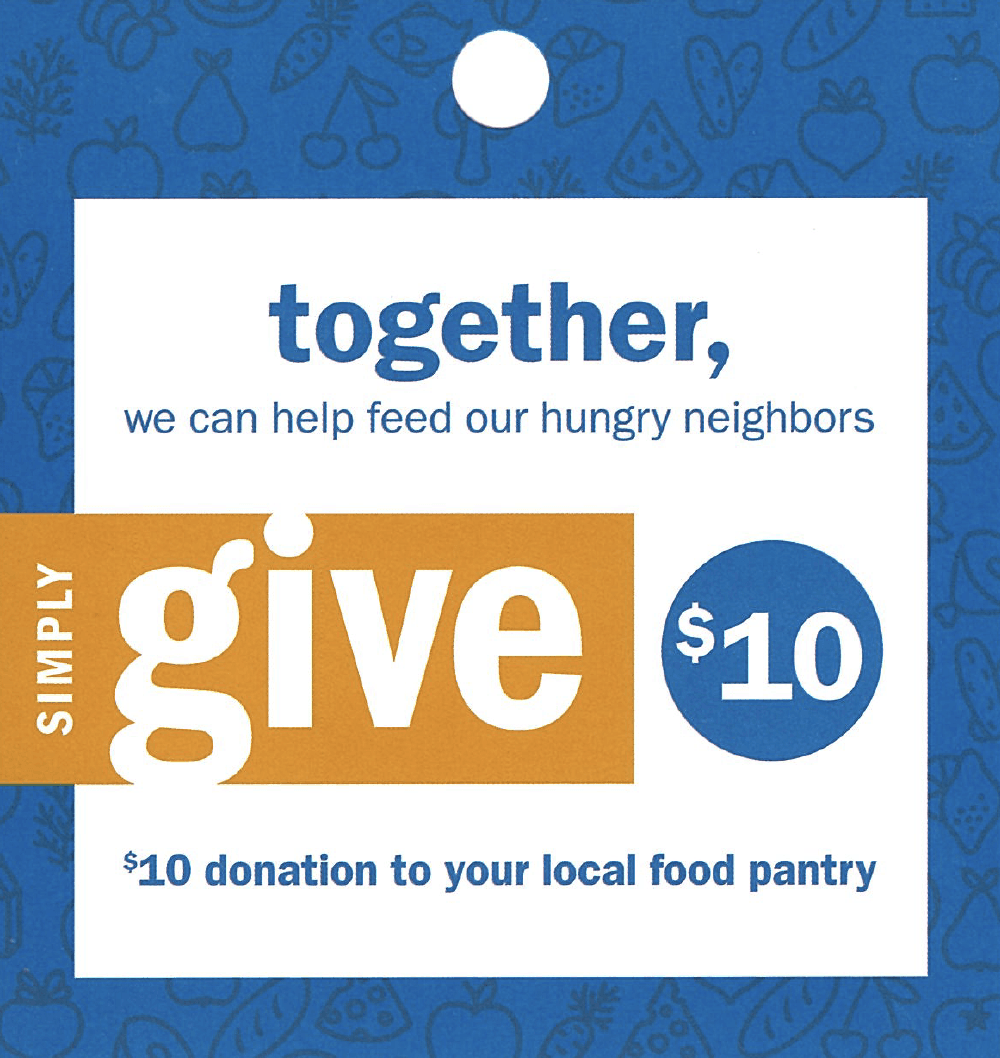 Mark Your Calendars now for the Meijer Simply Give! DOUBLE Match Day on Saturday, December 17. Every $10 Simply Give card purchased on these dates at the Oregon Meijer, located at 1725 S. Wheeling Street, Oregon, OH, Meijer will provide an additional $20 contribution, effectively tripling all contributions made that day! Simply Give! purchases up to $5,000 will be matched by Meijer up to a maximum donation of $10,000 per pantry/campaign.
Meijer's Simply Give! program benefits Helping Hands of St. Louis and this campaign runs through Sat., Dec. 31, 2022. Every $10 Simply Give! donation card you purchase at the Oregon Meijer, located at 1725 S. Wheeling Street, Oregon, OH, is converted into Meijer food-only gift cards the Helping Hands Food Pantry and hot-meal programs can use to purchase needed items!
"Please help us fulfill our mission feeding the hungry people who come to us for a meal by purchasing a food donation card during your next shopping trip to the Oregon Mejier," says Sue Shrewsbery, Helping Hands of St Louis Director. "Tell your family members, friends, neighbors and co-workers, because every dollar makes a difference!"
A HUGE thank you to Meijer and all who support this program! Meijer began the Simply Give program in 2008 to highlight a commitment to feeding hungry families in the communities Meijer serves across the Midwest. As a result, the Simply Give program continues to set year-over-year records, bringing its current total to over $75 million.
Every penny goes towards food purchases for our Helping Hands of St. Louis Pantry and hot-meal programs, where hundreds of men, women and children are served on any given day with food, groceries, hygiene products, clothing and household items. #SpreadTheWord #HaltHunger