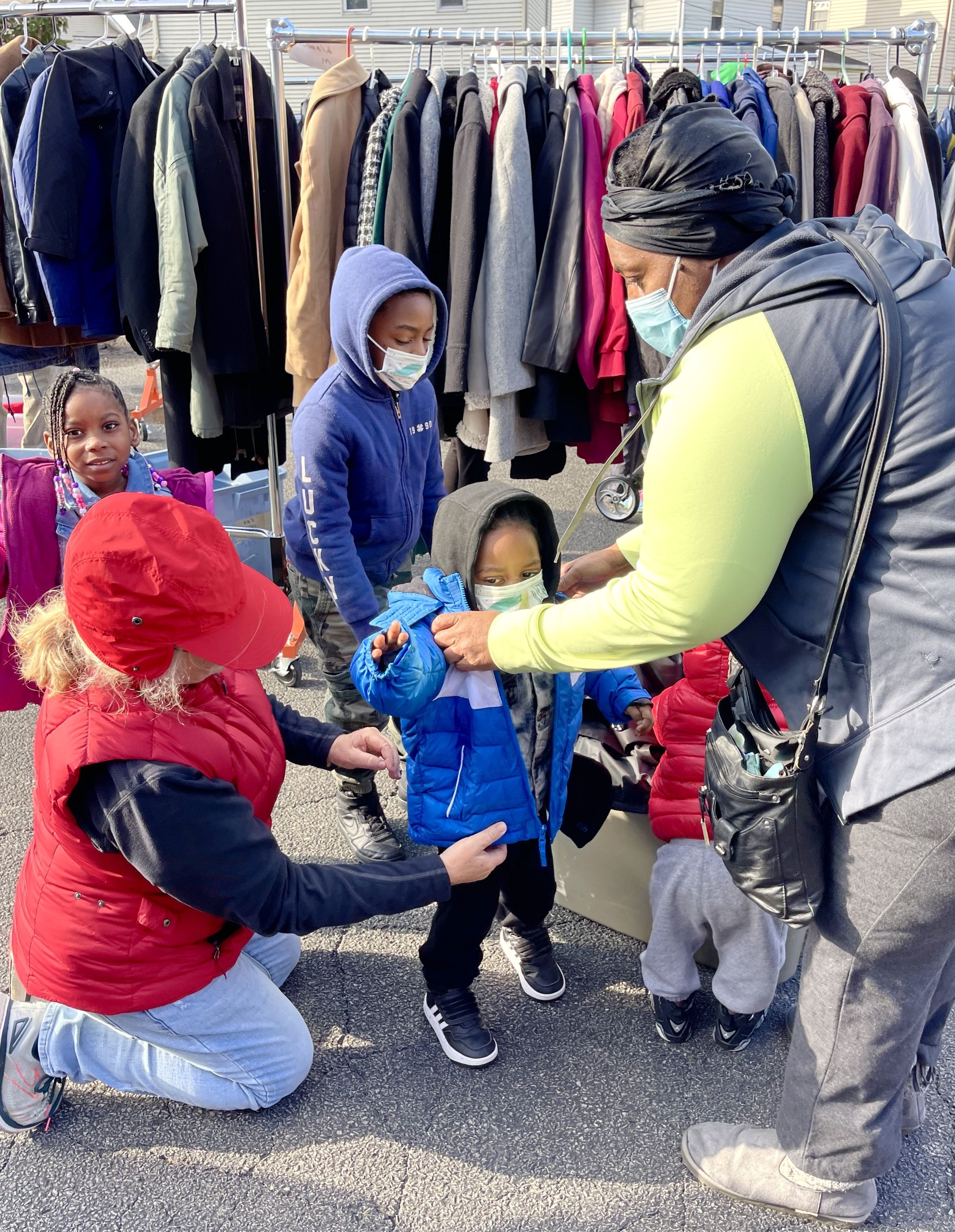 "Saturday was a perfect crisp, cool, autumn day for us to host our Annual Winter Coat Fest," says Susan Shrewsbery, Director of Helping Hands of St. Louis.
Nearly 200 families took home 630 new and gently used coats to keep warm during the upcoming winter season. Gently used and new boots, hats and gloves, warm children's PJ's, books and puzzles were also available. 
Thank you to all who donated coats, especially the Perrysburg Knights Of Columbus Council 7978 who purchased 154 children's coats for the Helping Hands of St. Louis event and to Saint John XXIII parishioners who hosted a Winter Clothing Drive.
Also, a big thank you to the The Toledo Zoo Zoo Teens and our many other volunteers who helped sort, hang, roll racks to the parking lot, set up and tear down tables and chairs and assist customers with the different items being handed out. #ThankYou #LivingtheGospel #Matthew25 #GodBless #TagAndShare