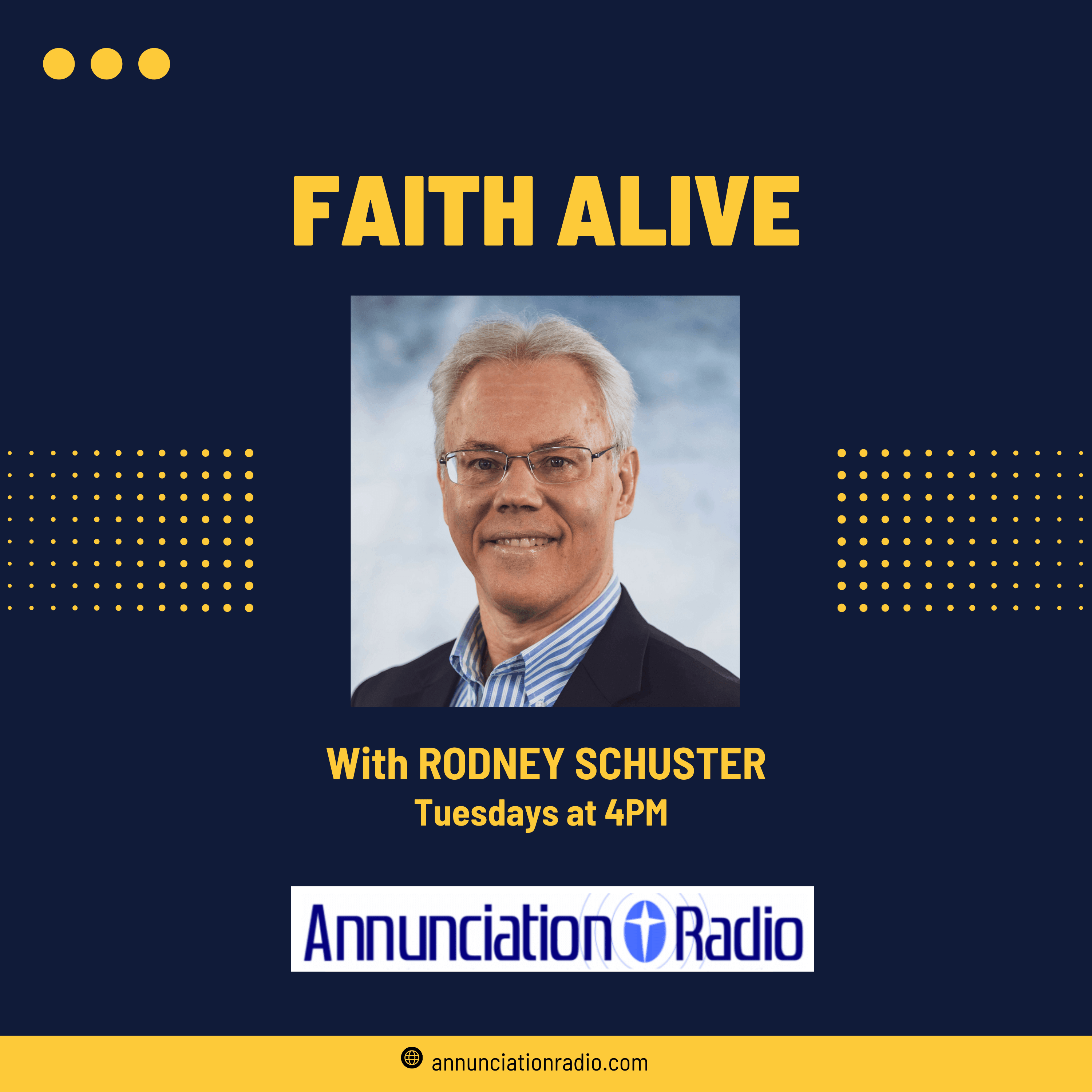 This week on Annunciation Radio of Northwest Ohio "Faith Alive!" Host Rodney Schuster, Executive Director of Catholic Charities Diocese of Toledo, welcomes Kevin Jorrey, Office for Life & Justice Director, who discusses the upcoming 40 Days for Life campaign that starts Sept. 27 and runs through Nov. 5. Carolyn Schnapp, Clothing Center Coordinator at Helping Hands of St. Louis shares what donations needed for the upcoming Winter Coat Fest on Oct. 21.

Monsignor Martin Schlag, professor and holder of the Moss-Endowed Chair at the University of St. Thomas, discusses how subsidiarity and Catholic Social Teaching can improve health care outcomes in the United States.

Catholic Charities Diocese of Toledo's hour-long program airs weekly on Tuesdays at 4 p.m. and is re-broadcast at 3 p.m. on Saturdays.

Listen to live and archived "Faith Alive" programs on Annunciation Radio's mobile app or on their website.

Tune in to Annunciation Radio of Northwest Ohio stations: WNOC 89.7 FM Toledo / Bowling Green, WHRQ 88.1 FM Sandusky / Port Clinton, WFOT 89.5 FM Mansfield / Lexington, WSHB 90.9 FM Willard, and WRRO 89.9 FM in Bryan.