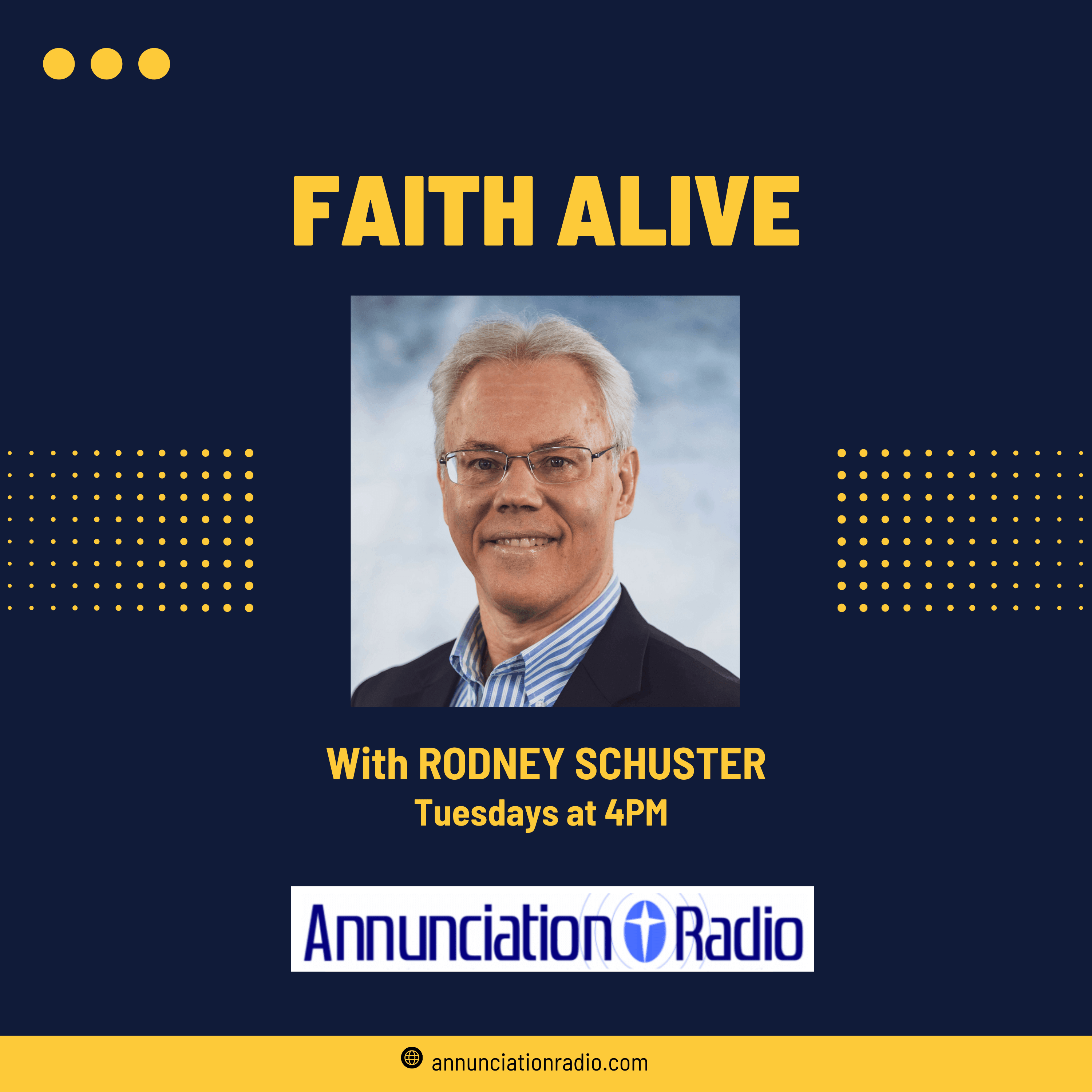 Learn about the recent 40 Days for Life Campaign with Kevin Jorrey, Catholic Charities Office for Life and Justice Director, and friends. Then meet Jessica Hanna, keynote speaker for the upcoming May 8 Friends for Life Fundraiser at the Hilton Garden Inn - Perrysburg. Register online and Join us!
The hour-long program airs weekly on Tuesdays at 4 p.m. and is re-broadcast at 3 p.m. on Saturdays. Tune in to WNOC 89.7 FM Toledo / Bowling Green, WHRQ 88.1 FM Sandusky / Port Clinton, WFOT 89.5 FM Mansfield / Lexington, WSHB 90.9 FM Willard, and WRRO 89.9 FM in Bryan are Northwest and North Central Ohio's Catholic Radio Stations.
Listen on demand to archived "Faith Alive" programs on Annunciation Radio's mobile app or on their website at https://www.annunciationradio.com/faith-alive.