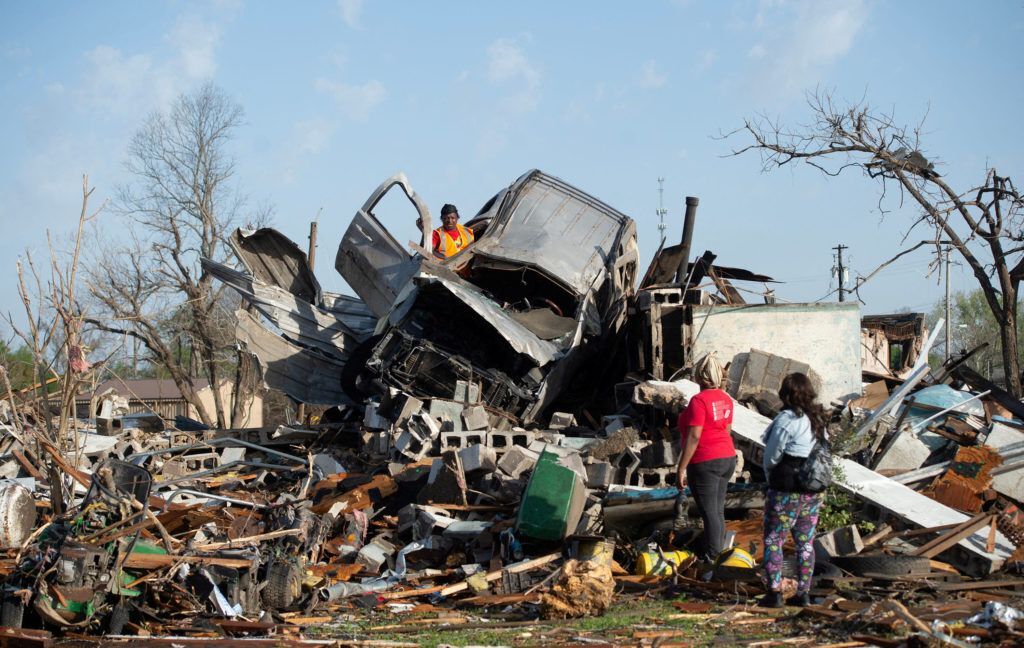 Devastating tornados swept through Mississippi, killing 26 people and leaving a path of destruction more than 59 miles long. Catholic Charities Diocese of Toledo is collecting financial donations that will be passed on dollar-for-dollar to sister Catholic Charities agencies in the affected areas.
Rodney Schuster, Executive Director of Catholic Charities in the Diocese of Toledo, says the organization can be thought of as "second responders."
"First responders are there to help make sure they are secure and safe. We're there to help with the long-term recovery efforts," he says, noting all of the money raised goes directly towards helping those affected. "We don't take any expenses out. Dollar-for-dollar, we send that on to Catholic Charities USA, who will then go on the ground after the first responders have left to help those who still have needs."
Make your Mississippi Tornado Relief donation online. Or you can mail your check made out to Catholic Charities Diocese of Toledo, noting Mississippi Tornado Relief, to 1933 Spielbusch Ave., Toledo, OH 43604 Thank You for supporting those in need!