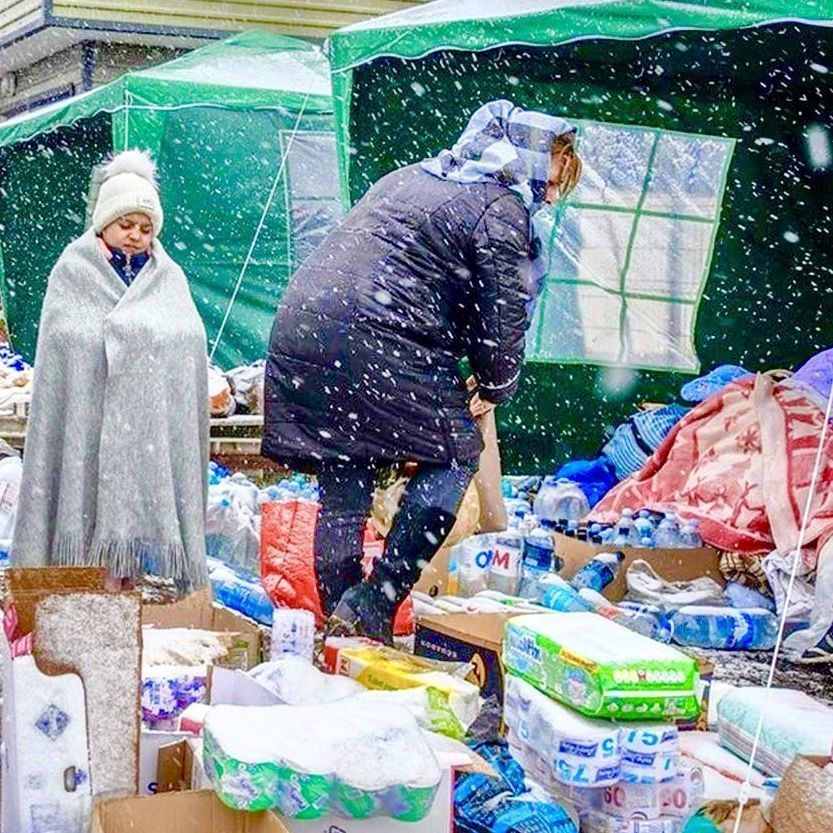 Our prayers go out to the people of Ukraine, those who have lost loved ones, and millions of people who are suffering from the devastation wrought by the recent Russian military invasion.
The United Nations High Commissioner for Refugees (UNHCR) estimates more than 4.5 million Ukrainians, mostly women and children, have fled to neighboring countries since the Russian attacks began on Feb. 24, 2022. More than 7 million Ukrainians are internally displaced from their homes, seeking safe shelter within the country. This represents 25 percent of Ukraine's population. Millions more Ukrainians and third-country nationals are expected to flee as the crisis continues.
Catholic Relief Services (CRS) is helping Caritas teams respond to urgent humanitarian needs across the country, providing evacuation and transportation services, food and safe shelter, emergency supplies, and preparing medical and mental health teams for dispatch. Moreover, CRS is receiving and assisting Ukraine refugees fleeing to neighboring countries of Poland, Romania, Moldova, Hungary, the Russian Federation, Slovakia and Belarus.
As in past disasters, Catholic Charities Diocese of Toledo is collecting and forwarding donations dollar for dollar to Catholic Relief Services for this international humanitarian relief effort.
You may donate on our secure website noting Ukraine Humanitarian Relief as your donation designation. Please make checks out to Catholic Charities Diocese of Toledo, with a notation designating Ukraine Relief. Please mail checks to Catholic Charities Diocese of Toledo, 1933 Spielbusch Ave., Toledo, OH 43604. Thank you for generously supporting those in need! God Bless!