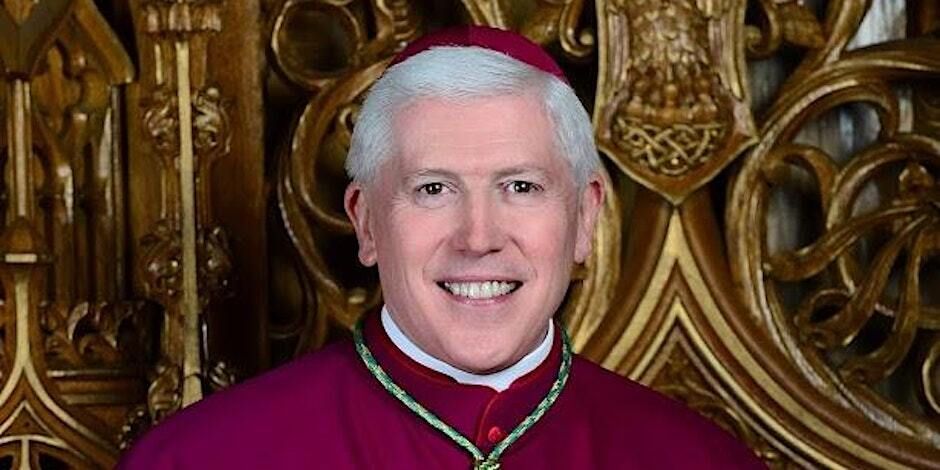 Please join the Catholic Business Network at Saint John XXIII Roncalli Hall for our next free-will offering breakfast event on Thursday, October 5, 2023. Our speaker will be the Most Reverend Daniel E. Thomas, Bishop of the Diocese of Toledo, speaking on "Having Courage to Discuss Moral Issues In The Workplace." Register online at https://CatholicBusinessNetwork.eventbrite.com.
7 a.m. | Doors Open
7:30 a.m. | Complimentary Breakfast/Networking
8 a.m. | Program
9 a.m. | Mass Optional
On October 22, 2014, the Most Reverend Daniel E. Thomas was named by Pope Francis as the eighth Bishop of the Diocese of Toledo. Bishop Thomas was born and raised in Philadelphia, where he earned bachelor and master of arts degrees. He also earned a Licentiate in Sacred Theology (S.T.L.) in 1989 from the Pontifical Gregorian University in Rome.
In 1990, he was assigned to serve the Holy See as an Official of the Congregation for Bishops. During his 15 years there, Bishop Thomas also served as an Adjunct Spiritual Director at the Pontifical North American College Seminary in Rome. In 1995, he was named Chaplain to His Holiness (Monsignor), and in 2005, was named a Prelate of Honor, both by Pope John Paul II. In 2006 he was named by Pope Benedict XVI as an Auxiliary Bishop of the Archdiocese of Philadelphia.
The Catholic Business Network (CBN), a ministry of Catholic Charities Diocese of Toledo, is open to men and women of all faiths. The CBN ministry's key goals are to:
+ Promote spiritual growth and moral courage in the workplace.
+ Advance and serve Christ and His Church teachings through sharing personal experiences, educational materials, and inspiring speakers.
+ Share ways to live the Catholic faith through business practices, relationships with all workplace stakeholders, and community service.
+ Welcome people of all faiths, who seek to learn and advance Catholic morality, values, and ethics; and
+ Facilitate opportunities for business and career networking.
If you are interested in sponsoring a Catholic Business Network event, or have questions, please contact: Paula J. Kidney at 419.214.4898 or email her at pkidney@toledodiocese.org.