"Faith Alive!" Radio Program: Parishes Tending to Food Needs & Giving Thanks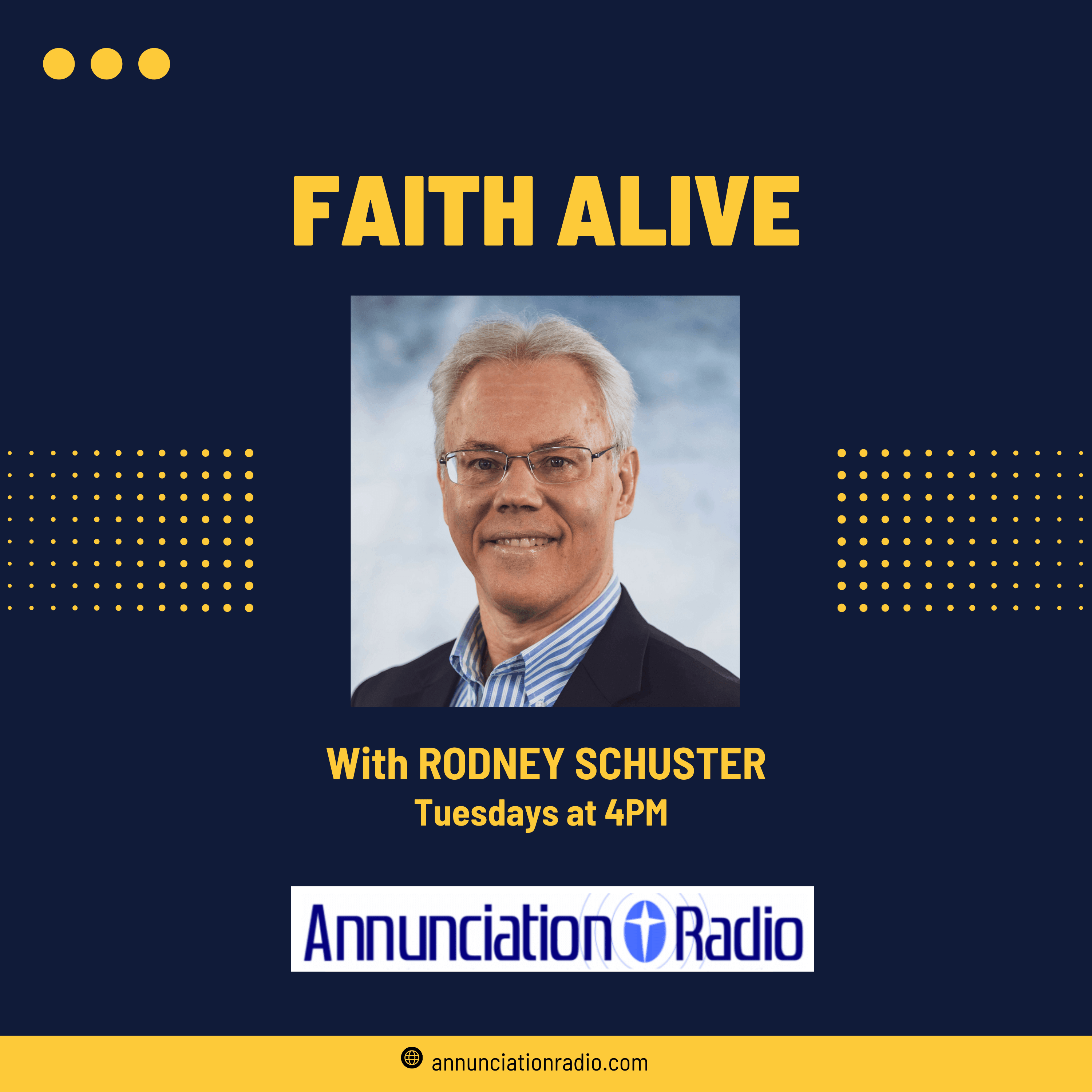 Host Rodney Schuster, Executive Director of Catholic Charities Diocese of Toledo, welcomes Deacon Phil Dinovo and Tom Lucas, Catholic Charities Erie County Program Coordinator, who discuss the community meals offered at Holy Angels Church, in Sandusky, Ohio, one of The Catholic Parishes of Sandusky.
Chris Kramer, a parishioner who helps manage St. Patrick of Heatherdowns Parish Food Pantry, open by appointment, discusses their operation and future plans to help feed the hungry in their community.
Kelly S. Johnson, Ph.D., Associate Professor and Fr. Ferree Chair of Social Justice at the University of Dayton, asks us to consider how we pray before and after meals. If we give thanks for food God has given us, does that imply God didn't give it to others, the many people who endure hunger?
Catholic Charities Diocese of Toledo's hour-long program airs weekly on Tuesdays at 4 p.m. and is re-broadcast at 3 p.m. on Saturdays. Listen to this program on demand https://youtu.be/0-QmfBizKBc?feature=shared
Tune in to Annunciation Radio of Northwest Ohio stations: WNOC 89.7 FM Toledo / Bowling Green, WHRQ 88.1 FM Sandusky / Port Clinton, WFOT 89.5 FM Mansfield / Lexington, WSHB 90.9 FM Willard, and WRRO 89.9 FM in Bryan.
Listen to live and archived "Faith Alive" programs on Annunciation Radio's mobile app or on their website at https://www.annunciationradio.com/faith-alive.