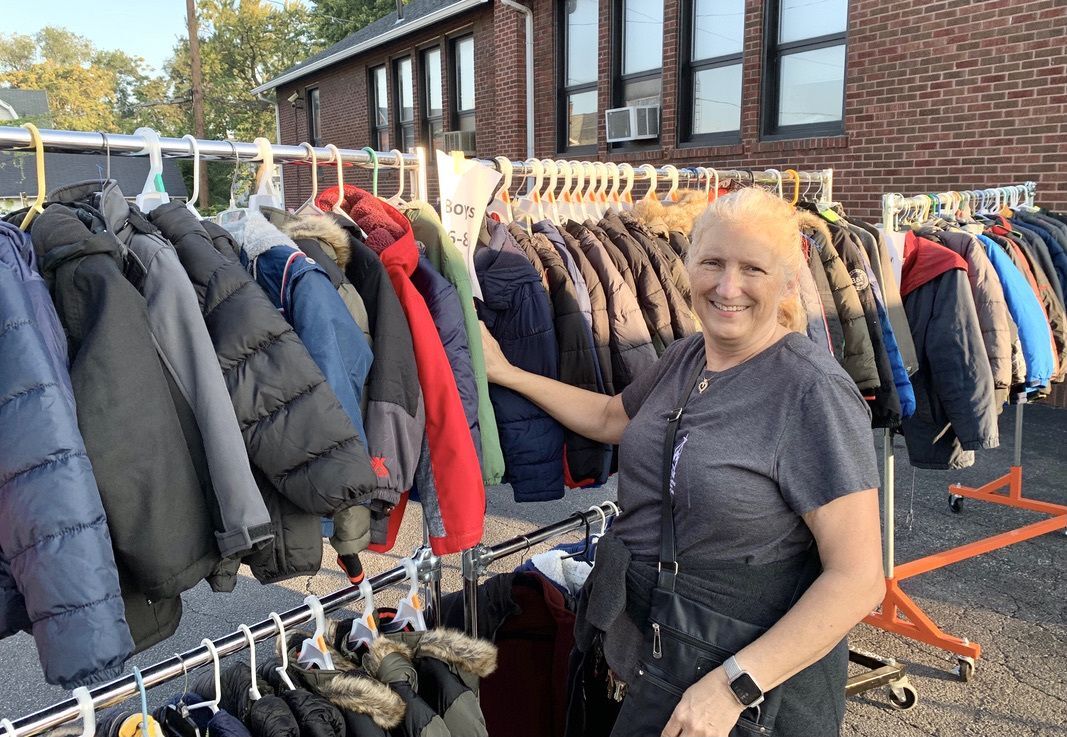 TOLEDO— Helping Hands volunteers and staff will spend the morning in the side parking lot next to the old school building of Helping Hands of St. Louis, 443 Sixth St., Toledo, OH, assisting men, women and children in finding winter clothing items from 10 a.m. to 1 p.m. 
Parking will be available in the big lot across the street and along the street.
"Last year we provided nearly 400 winter coats to individuals, and hats, gloves and winter boots," says Sue Shrewsbery, Director of Helping Hands of St. Louis. "Anyone in need is welcome! Masks are required, and social distancing will be practiced." 
Donations of clean, gently-used coats and winter wear are needed, especially children's coats, boots and outer wear. 
The event will be held outside under a tent this year to ensure social distancing so we are looking for tent sponsors. There are still spots open for other social service agencies to set up a table. If you want to be a tent sponsor, set up a table, or make donations, please contact the Helping Hands Office 419-691-0613, ext. 106, ext. 101 or 0. 
Various area churches, school and service groups are volunteering and many have donated winter items for the Annual Winter Coat Fest. Volunteers are needed to sort and hang coats and to re-stock items during the event. To volunteer, contact Byron Wynn, Catholic Charities Volunteer Coordinator, at the text to volunteer # 419.318.7016 or email bwynn@toledodiocese.org.
Susie's Coats, Hannah Socks and Bags of Love will be working alongside Friends of Helping Hands of St. Louis, a ministry of Catholic Charities of the Diocese of Toledo. 
Although this event helps get area residents ready for the cold weather, donations are needed throughout the fall and winter months. Gently used winter boots, especially men's sizes 10 and up and men's socks; children's boots; and warm coats, hats and gloves for men, women and children are continually needed.
For more information on this event or to donate coats and other winter clothing items, call Sue Shrewsbery, Director of Helping Hands of St. Louis, at 419.691.0613, ext. 101; or email sshrewsbery@toledodiocese.org.
Thank you and God Bless!