Category Archives:
Volunteers
MANSFIELD, OH—Volunteers and family members are invited to attend the Ohio Guardianship Association's 16th Annual Conference to be held September 22-23, 2021 at the Holiday Inn & Suites, 116 Park Avenue West, in Mansfield, OH. "Extending Hope Through Guardianship" is the theme of this year's conference which is open to the public.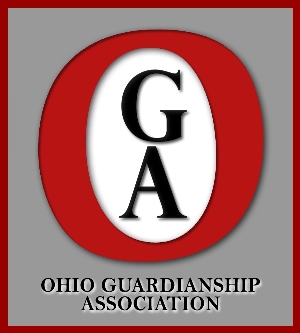 Individuals interested in becoming a Catholic Charities Diocese of Toledo Adult Advocacy Services Volunteer Guardian are invited. Family members of wards or adults seeking guardianship care are encouraged to attend at a reduced rate.
Lauren Southerland, MD, Director of Clinical Research and Associate Professor at The Ohio State University Dept. of Emergency Medicine, is this year's plenary speaker, presenting "Wards on Wards: How to Communicate with Your Wards' Hospital Teams."
Check out the conference line-up and register today to reserve your spot at http://guardianshipohio.org/oga-conference/ Contact Ed Noftz, Catholic Charities Diocese of Toledo's Adult Advocacy Services Program Coordinator for more information at 419.668.3073, ext. 8218, or email enoftz@toledodiocese.org.
TOLEDO— Helping Hands of St. Louis 8th Annual Shoe Fest was held outside this year because of COVID-19. Guests were served under a big tent in the side parking lot next to the Helping Hands of St. Louis campus, 443 Sixth St., Toledo, OH.
Upwards of 40 volunteers spent the morning at Helping Hands of St. Louis, washing nearly 300 children's feet and fitting them with new shoes and socks to get their new school year off on the right foot. In addition to their new shoes and 2 new pair of socks, thanks to Hannah's Socks, children also received a box or bag of school supplies and snack bags.
"Each year we've provided new shoes and school supplies to hundreds of school-age children," says Sue Shrewsbery, Director of Helping Hands of St. Louis. "We gave away over 450 pairs of new shoes on Saturday," Shrewsbery adds, noting some of those  shoes are being delivered to area schools to distribute. An additional 160 pairs of toddler and youth-size shoes will be available at Helping Hands Clothing Center in the coming weeks.
"Big thank yous go to Charlotte Perlaky and Theresa Bugelholl who are the drivers behind the scenes," says Shrewsbery. "And thank you to the Zoo Teens, Students from the Y.E.S. Project and all the other volunteers who put in a lot of hard work to make the day happen!"
Various area churches, service groups and businesses volunteered and many donated new shoes and school supplies, including St. Rose of Lima Parish in Perrysburg and St. Mary Parish, in Tiffin, OH.
"Thanks to our many generous donors who donated school supplies, bags, shoes, socks, snacks and prizes," Sue adds. "What a blessing each and every one of our supporters is! God is Good!"
Games were available for the children to play and earn prizes, while parents shopped Helping Hands Clothing Center's Sidewalk Clothing Give-Away. Children received a smiley face cookie in honor of the 10th Anniversary of Anita's Clothing Closet from Anita herself!
A number of community resources were represented including Humana, Aetna, Anthem, Glass City Academy, Ohio State Extension Services Nutrition Program, The Lucas County Sheriff Department and The Zepf Center.
Donations of men's and women's athletic shoes are needed and can be dropped off between 9 a.m. and 3 p.m. at the Helping Hands of St. Louis 2nd floor Office, 443 Sixth St., Toledo, OH. Thank You!
Thank you all for your generosity and support of Catholic Charities of the Diocese of Toledo's ministries!
Posted: Deborah Boyce
Categories: 2021 Press Release, Catholic Charities, Charities Events, Charities in the News, Charities Stories of Hope, Charities Stories of Hope with Photos, Fundraising, Get Involved, Helping Hands of St. Louis Outreach Center, Helping Hands of St. Louis Stories of Hope, Press Releases, Volunteers
"No matter the circumstances Catholic Charities of the Diocese of Toledo will continue to provide the most basic human needs of food, clothing, and shelter to the people we serve, during this challenging COVID-19 pandemic," says Executive Director Rodney Schuster. "Especially with your continued support!"
Thanks to all our community partners, supporters, volunteers and loyal staff in these challenging times, all of Catholic Charities of the Diocese of Toledo's food, shelter and elder assistance programs remain fully operational during the pandemic.
"With volunteer help now limited and food and clothing donations greatly decreased, we continue without pause to serve our communities' most vulnerable men, women, and children across the Diocese of Toledo," says Rodney Schuster, Executive Director of Catholic Charities of the Diocese of Toledo.
"We ask for your prayers to end this pandemic and to protect our staff and the people we serve. We also ask for your financial support as our ministries are being dramatically stretched," Rodney Schuster explains, noting donations can be made online. Checks also can be mailed to Catholic Charities Diocese of Toledo, 1933 Spielbusch Ave., Toledo, Ohio 43604.
Catholic Charities La Posada Family Emergency Shelter in Toledo and Miriam House in Norwalk, a transitional shelter for homeless women and children, remain open.
Hope Pantry in Mansfield is providing bagged groceries from 8:30 a.m. – 12:30 p.m. Mondays, Tuesdays, Thursdays and Fridays.
Helping Hands of St. Louis is providing bagged meals 10:30 a.m. – 12:30 p.m. and snack packs from 1 – 3 p.m. daily, Monday through Friday.
The Helping Hands Food Pantry is providing groceries Tuesdays and Thursdays from 9:30 – 11:30 a.m. Hygiene products are being distributed from the Helping Hands Food Pantry Wednesdays from 9:30 – 11:30 a.m.
The Helping Hands Clothing Center is closed right now to process donations. We hope to hope to re-open soon to serve guests and begin accepting new donations of clothing, shoes, bedding, and small household items. Stay tuned.
"Rest assured, Catholic Charities will continue to follow the example Jesus gave us by serving the poor and healing the sick in these challenging times," Mr. Schuster adds. "Thank for you prayers and generous support!"
Individuals and families needing assistance or wanting to volunteer/assist with donation drives are encouraged to reach out to their nearest Catholic Charities office: 419.244.6711 – Toledo; 419.524.0733 – Mansfield; 419.668.3073 – Norwalk; and 419.502.0043 – Sandusky. Thank you! God Bless!
TOLEDO, OHO—"We are very blessed and very grateful for the many donations we have received since Covid started," says Susan Shrewsbery, Director of Helping Hands of St. Louis. "Unfortunately, keeping up with the inflow has been a challenge because we have had to limit volunteers.
"We decided to close the Clothing Center to give us time to safely process donations that have come in without jeopardizing the health of our staff, volunteers and guests," she explains. "We apologize for any inconvenience and hope to be open for shopping and accepting clothing donations again soon."
If you have any questions please contact Helping Hands Office at 419-691-0613. Special needs may be served on a case-by-case basis depending on availability of items, staff and volunteers.
"Helping Hands of St. Louis continues to accept food and hygiene product donations for our grab-and-go lunches, pantry and hygiene programs," Shrewsbery adds. "Thank you for your patience while we continue to adjust during this challenging time!"
PERRYSBURG, OH—You won't want to miss this moving program, sure to inspire your Lenten journey. Catholic Charities Diocese of Toledo's Jail & Prison Ministries is hosting this double presentation on Sunday, March 8, from 2 p.m. – 4 p.m. inside Saint John XXIII's new Catholic Church building, 24250 Dixie Highway, Perrysburg, OH.
This free program, "Redemption: Against All Odds, features two moving accounts and is open to people of all faiths. When all seemed lost, hope is restored and new life in Christ Jesus created! Please reserve your seat by registering online. 
Rev. Herb Weber, founding pastor of Saint John XXIII, will share his experiences working with death-row prisoners at Mansfield Correctional Institution and accompanying one man as his personal chaplain to his execution at the Southern Ohio Correctional Facility in Lucasville, Ohio. It is an overwhelming story Father Herb rarely tells.
Johnny Harvey, convicted of homicide and released after 32 years of incarceration, will share his witness testimony about being saved through the love of prison ministry volunteers. When all seemed lost—hope was restored and a new life through Christ Jesus was the result. A moving story of a Redeemed Life!
The event will be streamed live at www.stjohn23.org/watch-live for those unable to attend.
Deacons attending will be eligible for 3 CEUs. For more information, contact Deacon Ed Irelan, Catholic Charities Justice Ministry Coordinator at 419.214.4958 or eirelan@toledodiocese.org.
In 2019, over 10,000 incarcerated men and women benefited from Catholic Charities Diocese of Toledo's Jail & Prison Ministry Masses/Communion Services, ALPHA and Rite of Christian Initiation of Adults (RCIA) classes, Rosary prayers and worship in Lima, Mansfield, Stryker and Toledo correctional facilities.
Most nights at La Posada, the clients themselves trade off the responsibility of preparing good and wholesome dinners.  But not all of the clients, we're told, are up-to-date on their culinary school accreditations, so it's viewed as a treat when there's a change in the regular fare.
On May 9, the Lourdes College class of Assistant Professor of Sociology, Sharon Everhardt, came in and grilled dinner for the twenty-plus grateful La Posada clients.
The sixteen members of the Gender, Family and Society Class brought in and prepared a feast of chicken wings, burgers, hot dogs – with all the trimmings, of course – along with wing sauce, chips, veggies, cake, pie and cookies.
"I was looking for a service project for our students to take part in that had a learning component," Professor Everhardt said.
"A lot of the La Posada clients are going through the kinds of pressures and situations we study as a class, so coming here to help out and observe seemed like a perfect fit."
One of the students in the class, Neiko Jones, agreed that the evening was a learning experience.  "I was surprised to see the presence of fathers in the home.  You don't often see that at the other shelters.It's good.
"I think events like this make a big difference to the people here.  They see that people who don't even know them take time out of their lives to help," said the student, who is working on her Master's.
One of the residents, Jermel, aged about three, said he had enjoyed the meal very much.  Then he asked if he could have another piece of cake.
The Charity Soldiers in Norwalk have helped raise more than $10,000 for the Miriam House through their program, Metal for Moms, in which they go around picking up old appliances, selling them for scrap and donating the proceeds.
In 2012, the soldiers expanded their workforce and their website.  They've brought onboard a new, eager young worker, J.T. Smith.J.T. said he joined the squad because he was drawn to the generosity of Josh and Kevin.  "These are good guys.I'm just happy to be able to work with them.
[singlepic id=14 w=320 h=240 float=right]"This is what we do – we help people," J.T. said, smiling modestly.
Charitysoldier.com
Recently, the Charity Soldiers began putting used items up for sale on their website, charitysoldier.com.  Delivery is free, and, as the website states, proceeds go to "small charities that make a big impact on their communities."
In fact, the bulk of their giving has been to Catholic Charities' Miriam House in Norwalk.  They have funded – among other things – children's play equipment with the Metals For Moms donations.
The charity is the brainchild of Josh Roeder, who wanted to give something back after God had seen him through a difficult time.
"It's funny how God works," Josh said.  "All this has just kind of fallen into place."
The hand of God
Josh started hauling for Metals For Moms with a borrowed pickup truck, and after the truck broke down, he had no way to transport the scrap."I told God I had no truck – in fact, no plans at all.  Just a strong back and a pair of willing hands.  I told Him He was going to have to help me find a way.
"Then Kevin, a friend of mine, saw an article about Metals For Moms in the paper, and decided he wanted to help."
Kevin, who happened to have a truck, was recuperating from a near-fatal motorcycle crash, and he had also decided to try to give back.
"I was just about given up for dead," Kevin said.  "They'd taken a part of my skull out to relieve pressure on my brain, and they'd told my Mom I might not live through the night.
"When I did finally start to get better, I couldn't walk.  I couldn't talk.  I had to learn all that again.
"I know I wouldn't be here if not for the hand of God, and I'll always be grateful," Kevin said.  He holds out his arm to show the large cross tattooed there.
"I'm your guy"
Kevin decided to call Josh when he saw the first article about Metals For Moms.  "When Josh said he needed a truck, I told him, 'I'm your guy.'"
Josh asked that any families in the Norwalk area who have old appliances or used goods to donate, call 419-577-4943.
The Charity Soldiers t-shirt pretty much sums up their 18 months of dedicated service:
God's Foot Soldiers: Faith. Heart. Guts.
Amen.
"A good cause"
The men who serve the Time Warner Cable system customers in the Norwalk area recently spent some time helping around the house – Miriam House, to be precise.
[singlepic id=22 w=320 h=240 float=right]Rick Tarr, a Time Warner employee from Willard, said the men were happy to be able to help out.  "Miriam House is a nice place – a good cause.  We've kind of adopted it as a place we'd like to help out from time to time."
And they certainly have, washing the front deck and ramp, washing the siding, pulling weeds, pruning bushes and spreading mulch.
They also have plans to return and replace the planking on the ramp, Rick said.  Miriam House looks better, and clients and staff are exceedingly grateful.
An example of 'Men for Others'
[singlepic id=16 w=320 h=240 float=right]It was the kind of work wives frequently have to remind their husbands to do – cleaning out and sprucing up the basement.  But these men needed no reminder.
It was the St. John's Fathers' Club, and they were helping make the basement of La Posada a cleaner, brighter, more secure place.
"The motto of our school is, 'Men for Others,'" Joe Gernheuser, club President, said.  "But it's better to show that than it is just to say it.  Just saying it doesn't mean anything."
So Joe and several of the other fathers, including Gerald Mitchell, Drew Lindecker, Denny Pritscher and Dave Bethel – with sons present as their study and athletics schedules permitted – cleaned out the basement, painted the walls, installed a large padlocked security cage and a wall of lockable cubbies.
Their objective was to provide clients with a clean, secure place in which to store belongings such as bikes, furniture and computers.
"Everyone should have a safe place to keep things," Joe said.  "Just because you don't have a home of your own doesn't mean your child shouldn't be able to have a bike."
A gift given out of love: Bryan St. Patrick Catholic School gives bibles to Charities' clients
Students provide God's word
Lisa Cinadr, Principal of St. Patrick School in Bryan, says that doing things for others is nothing new for her pre-school through eighth grade students.  So, during Right to Read week in March, it was only natural for them to spend the money they'd raised selling mission lunches on 39 New American bibles.
The bibles they purchased will go to Catholic Charities clients at La Posada family shelter and elsewhere.
"We're thrilled to be able to pray with and provide people with the word of God," Rodney Schuster, Charities Director, said.  "There are times when our clients ask for a bible, and now we'll be able to say, yes, we have one right here.
"We're grateful to St. Patrick Catholic School and all the students who participated," Rodney said.
"We are hoping to encourage the people who will be using the bibles," Lisa said.  "So one of our classes is taking the time to inscribe the flyleaf in each copy.
"We'd like people to know that these bibles are provided out of love."