Category Archives:
Adult Advocacy
MANSFIELD, OH—Volunteers and family members are invited to attend the Ohio Guardianship Association's 16th Annual Conference to be held September 22-23, 2021 at the Holiday Inn & Suites, 116 Park Avenue West, in Mansfield, OH. "Extending Hope Through Guardianship" is the theme of this year's conference which is open to the public.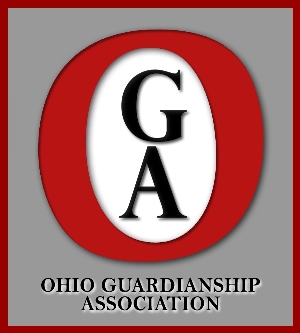 Individuals interested in becoming a Catholic Charities Diocese of Toledo Adult Advocacy Services Volunteer Guardian are invited. Family members of wards or adults seeking guardianship care are encouraged to attend at a reduced rate.
Lauren Southerland, MD, Director of Clinical Research and Associate Professor at The Ohio State University Dept. of Emergency Medicine, is this year's plenary speaker, presenting "Wards on Wards: How to Communicate with Your Wards' Hospital Teams."
Check out the conference line-up and register today to reserve your spot at http://guardianshipohio.org/oga-conference/ Contact Ed Noftz, Catholic Charities Diocese of Toledo's Adult Advocacy Services Program Coordinator for more information at 419.668.3073, ext. 8218, or email enoftz@toledodiocese.org.
On Monday, June 15, Catholic Charities invites the community to join the worldwide campaign to wear purple in recognition of World Elder Abuse Awareness Day.
An estimated five million, or one in 10, seniors nationally are victims of elder abuse, neglect or financial exploitation, according to the U.S. Department of Health and Human Services Administration for Community Living. [singlepic id=878 w=300 h=225 float=right]
The International Network for the Prevention of Elder Abuse and the World Health Organization of the United Nations launched the first World Elder Abuse Awareness Day (WEAAD) on June 15, 2006, as a way to unite communities around the world in raising awareness about elder abuse.
In an effort to prevent elder abuse in northwest Ohio, Catholic Charities offers Payee and Guardianship Services to adults age 55 and older in Huron, Erie, Richland and Ottawa Counties.  These programs help protect seniors from abuse and financial exploitation through managing bill payments and offering legal guardianship.  Seniors and their families are able to have peace of mind knowing their loved ones and their finances are protected.
"Catholic Charities has helped me pay my bills, get my glasses and set up doctor's appointments," said Joyce, who was once a victim of an international money scam that financial exploited her for years.  Her family contacted Catholic Charities after learning about the scam.  Joyce says she enjoys her new life and now lives debt and worry-free.
"If I have a problem, I call Carol Wheeler (Catholic Charities' Adult Advocacy Program Coordinator). She's always ready to help," Joyce said.
To help raise awareness about people like Joyce in our community and throughout the world, we ask for you to join us by wearing purple to show your support for helping our seniors retain their dignity and independence.
"We encourage the community to help support out elderly and protect them from abuse. It's a much needed effort due to their vulnerability," said Carol Wheeler.
To learn more about World Elder Abuse Awareness Day, please click here.
To read more about Joyce's story, please click here.
Joyce, a retired Erie County resident, lived on a farm with a four-bedroom home. She claimed the house was big enough to fit a party of 100 people in the basement. But she lost it all when perpetrators of an international money scam contacted Joyce and financially exploited her for several years.
"Joyce lost her home, farm and hundreds of thousands of dollars as a result of being scammed," said Carol Wheeler, Adult Advocacy program coordinator.[singlepic id=876 w=320 h=240 float=right]
In the United States, one in 20 seniors experience some form of financial victimization with only one in 44 cases of financial abuse reported, according to the National Adult Protective Services Association. Fifty-one percent of elder financial abuse is committed by a stranger to the victim.
Catholic Charities provides Payee Services to help protect seniors from scams and misuse of funds by people whom the victims trust. We manage accounts and bill payments to protect elders from financial exploitation in Richland, Erie, Huron, Ottawa and Lucas Counties. Seniors and out-of-state family members are able to have peace of mind knowing their finances are protected.
In 2012, Joyce's son contacted Catholic Charities to arrange for help manage her finances and advocate for Joyce's daily needs.
Since using Catholic Charities' services, Joyce has been able to enjoy life debt free and experience new opportunities. She now lives in an independent senior citizens residential facility in Sandusky where she socializes with new friends, attends Mass at St. Mary's Catholic Church and enjoys the amenities available in her new neighborhood.
"I've been here for about two years, and I like it here a lot," said Joyce happily. "Down the street, there is a flea market, and they have all kinds of things available for senior people."
Joyce was selected to represent Catholic Charities at the installation Mass for Bishop Daniel E. Thomas this past October.
"The Bishop was very nice, and I told him that I was honored to meet him," Joyce said.
She thanks Carol and Catholic Charities for allowing her to take part in the occasion and helping her maintain her day-to-day life.
"Catholic Charities has helped me pay my bills, get my glasses and set up doctor's appointments," Joyce said. "If I have a problem, I call Carol. She's always ready to help."
Thanks to your support, Joyce is financially secure and free from worry of becoming a target of scams again.
On Friday, October 10, Serving Our Seniors will hold the "Understanding Financial Elder Abuse: the Crime, the Shame and the Solution" symposium at the Kalahari Convention Center.
The goal of the symposium is to educate attorneys, health care workers, social service, financial, law enforcement and other professionals about elder exploitation and fraud and their roles in identifying, reporting and stopping the abuse.
Financial exploitation of seniors in the United States is a growing issue. The more we are aware, the more we can do to help. Below are suggestions from Carol Wheeler, Adult Advocacy Coordinator for Catholic Charities and member of Serving Our Seniors, to help loved ones identify financial exploitation in an elderly family member:
How to Determine if Your Loved One is Being Financially Exploited
One in 13 elders age 60 and over are abused financially but only one in 44 are reported. Ninety percent of all exploitation is committed by a family member or acquaintance of the individual.[singlepic id=553 w=320 h=240 float=right]
A key component of exploitation is befriending the elderly. Exploiters will gain the elderly individual's trust, spend quality time with them and get the elderly person to depend on them.
Signs of exploitation are:
Unexplained changes in spending and withdrawals from social activities.
Previously uninvolved relatives/acquaintances involved with financial assets and possessions.
Abrupt changes in will and financial documents.
We need to spend quality time with our elderly loved ones to ensure their safety. At least an hour visit is necessary to observe their cognitive functions and inquire about their daily routines and observe their surroundings for safety.
Decision making ability begins to noticeably decline after age 65 and doubles in frequency every five years thereafter. Ability to handle finances is the first cognitive function that deteriorates.
Things to note during a visit:
Changes in cognitive function – forgetting recently learned information- repeating themselves, confusion with time and place.
Decreased poor judgment – giving out personal information to scammers or new acquaintance, less attention to grooming/hygiene, and inability to follow drug regimen.
Withdrawal from social activities – avoiding people noticing decline, inability to carry conversation and recall
Physical decline – weight loss, overall strength, stamina
Changes in mood and personality – becoming confused, suspicious, depressed, anxious and overly talkative if usually quiet.
If you notice changes do some further investigation and seek intervention as appropriate.
To learn more about signs of financial elder abuse and how to register for the "Understanding Financial Elder Abuse: the Crime, the Shame and the Solution" symposium, please go to www.servingourseniors.org.
When Terry met Billy for the first time, it seemed as if they had known each other for years.
"What connected me with Billy was that he was very easy to talk with," explains Terry. "We have a lot of the same interests, and we were on the same page."
"We like the same sports teams," says Billy as he goes on to talk about his love for the Ohio State Buckeyes and Cleveland Indians.
Terry is Billy's volunteer guardian through the Catholic Charities Adult Advocacy Program. The program assigns volunteers to serve as legal guardians for adults who are unable to take care of themselves.
"I was approached by an employee at Catholic Charities about the need for more male guardians in the program," Terry says. "After I took some time to think about it, I thought it would be an interesting program to take part in."
Terry has been Billy's guardian for over 10 years, and the two have grown exceptionally close. Billy, who has polio and uses a wheelchair, enjoys the time that he and Terry spend together.
"He's more like a brother than a guardian to me," Billy says. "When my brother died, he was there for me. He saw me through things."
Enduring Tough Times
Billy and Terry's relationship proved strong when Billy was hospitalized several times over the years. One hospital visit led to Billy having major surgery. Terry made sure he was there to comfort his friend throughout the process.
"Terry was with me through that. He's been there when I've needed him," Billy explains.
"I went up to visit him and to be with him," Terry says. "That really brightened his day and it was a big highlight for me. It made me feel better that day."
Now that Billy is back in better health, Terry continues to support his engagement in daily activities.
"He loves going to work," Terry says. "He can't miss a day of work."
"I like doing different jobs and getting paid every two weeks!" Billy laughs. "You like that money, don't you?" Terry says smiling. "Yeah!" Billy replies, chuckling.
Billy entered into the Special Olympics this past spring. "I placed second in two events and third in my last event," Billy says.
Learning New Lessons
Since entering the program, Terry views his relationship with Billy as a learning experience. "My faith has grown a lot while being his guardian," he says.
"The main thing he has really taught me is how to understand and respect people who are in his physical situation. I respect Billy very much and I applaud him."
For Billy, the emotional comfort he gets from Terry is irreplaceable. "It's just being there when you're down or when you have a bad day."
Interested in becoming a volunteer guardian?  For Erie, Huron and Ottawa Counties, contact Carol Wheeler at cwheeler@toledodiocese.org or 419-668-3073, ext. 102.  For Richland County, contact Rebecca Owens at rowens@toledodiocese.org or 419-524-0733, ext. 225.  Click here to learn more about our guardianship services.
Open your mouth for the mute, for the rights of all who are destitute. Open your mouth, judge righteously; defend the rights of the poor and needy. – Proverbs 31:8-9
Imagine being vulnerable from dementia, Alzheimer's disease or mental illness. You have no one looking out for you. No family. No emergency contact. No one is protecting you or your interests. You're at risk for abuse, exploitation, wandering off, hunger, illness, injury, poor hygiene, dreadful living conditions, loneliness and other bleak scenarios. It's pretty scary.
[singlepic id=64 w=320 h=240 float=right]Thankfully, people like Barb Strohm make it their business to look out for people who face challenges beyond their mental capacity. She's a Volunteer Guardian for Nancy, who's 75 years old, living in a nursing home with mental illness and confined to a wheelchair. With no family to care for Nancy, Barb volunteered to become her legal guardian through Catholic Charities' Advocacy Services. Barb essentially serves the interests of Nancy just as a caring family member would.
Barb accompanies Nancy to doctor's appointments, visits her, takes her on outings and hosts tea parties at the nursing home. And moved by the love of Christ, she holds Nancy dear in her heart. "No matter where we are in our walk in life, we need that contact," says Barb. "I look around and I see what people are doing and I hope someone will push my wheelchair outside someday."
Barb adds: "Nancy helps me figure out what's important in my life and relationships. I feel grateful that I have this time in my life to do this. I don't really have anything to grumble about." She tells a story about taking Nancy to Battery Park in Sandusky. "I can't get Nancy out of my car without help. So we parked the car facing the water. I knew she liked fish. We shared a pound of perch and French fries in the car," she laughs. "And we just drove around downtown Sandusky looking at the flowers. She said she got to see things she hasn't seen, and that about made me cry."
"Most of her day is spent sitting in a wheelchair waiting for food or bingo. When you walk into a facility, all you have to do is walk in and they light up," Barb says of Nancy and the other residents she's met in the two years she's been Nancy's advocate. "The staff told me since I've been her guardian they've seen a real difference in her."
Adult advocates like Barb truly do make a difference in the lives of our brothers and sisters in Christ. "I would encourage someone to be a friend. It's given me a lot of joy; I look forward to seeing Nancy," Barb says. "There are a lot of people who don't have people to love or care about them. It's my privilege."
Take heart in knowing you – our donors – helped create this true story of hope and fulfillment of God's promise to care for His children. Imagine that.
The Adult Advocacy Services arm of Catholic Charities helps adults 55 and older who are deemed incompetent by the courts and who have no family resources to call upon.  The aim is to provide people with an appropriate level of care and guidance so their living arrangements can be stabilized and their dignity upheld.
Martha had been hospitalized more than twelve times in a six-month period of time.  She needed medication to help her cope with her mental illness, so that she could take care of her physical health and her living situation.  Catholic Charities was named Martha's guardian after an emergency referral from a local hospital.  She was placed in a nursing home and, in time, submitted to all treatments, including medication.  This was a major improvement.
"At Catholic Charities, we try to concentrate on the appropriateness of the assistance we're providing," David Moebius, Operations Manager, said.  "We expect something from just about every person we serve.  It's about empowerment, accomplishment and independence –and not simply handouts."
Martha is now living with her sister in her sister's home.  She has improved to the point that her sister now believes she can take care of her, so the sister has applied to the court to become Martha's guardian.
* * *
Jim was suffering from dementia.  He'd begun wandering away from home at night, and his 70-year-old nephew was having to go out at all hours to find him and bring him back home.  At times, Jim would become agitated and shout at family members who were helping him.  The family also reported that when they would bring Jim food, he would often feed it to his 15 cats.  He wasn't bathing or eating regularly, and his clothes were hanging off of him like curtains.
Clearly, Jim was having problems caring for himself, so local authorities called Adult Advocacy Services for assistance.  Staff interviewed Jim in his home, saw the situation and decided an emergency guardianship should be sought.  This was secured the following day.  They took Jim to the local emergency room to have him checked over.  He was eventually placed in a nursing facility near his home, which he came to enjoy very much.
"Everyone deserves to live in dignity, in clean, safe surroundings," Moebius said.  "For a lot of people, Catholic Charities is the curbstone at the edge of the abyss."
The Norwalk office of Catholic Charities works with local community service providers to help individuals who, due to disability or circumstances, are unable to cope with the demands of life.
The 55-year-old man had always lived with his mother, who took care of him.  When she was admitted into a local nursing home, he lapsed into a marginal existence.  He was frequently exploited by neighbors who invited him to buy beer and drink with them.
When Catholic Charities learned of the situation, the man had fallen behind on his rent and utilities, since most of his money was being used to buy cigarettes and beer for the neighborhood.  Also, his apartment was in need of maintenance, poorly furnished, and in an unsafe part of town.
Catholic Charities was able to provide him with financial education to help him make better decisions.  He was placed in an apartment at another location and teamed with a local support group for ongoing contacts to help him avoid similar problems in the future.
"Our mission is not simply to provide people with whatever they need for as long as they need it," Pat Krause, Catholic Charities Program Director, said.  "We're always taking steps toward teaching, guiding, supporting people in need, so that in the future they can provide for themselves to whatever extent possible."
A 30-year-old developmentally disabled man had no income and no family to rely on for assistance.  He had moved around from place to place, often being taken advantage of because of his disability.  He was not aware of the assistance available to the developmentally disabled, so he had never accessed those services.
"Many times, people are just unable to access the support that already exists for them in the community," Krause said.  "In this case, we were able to organize the multiple service providers who then coordinated services for him.  He was assisted with rent payments until he could establish a regular income through a job and through federal supplemental security income benefits," she said.  "One of our most important – and most successful – services is simply to line people up with the existing community resources.  They need to live in dignity."