Daily Archives:
August 1, 2021
MANSFIELD, OH—Volunteers and family members are invited to attend the Ohio Guardianship Association's 16th Annual Conference to be held September 22-23, 2021 at the Holiday Inn & Suites, 116 Park Avenue West, in Mansfield, OH. "Extending Hope Through Guardianship" is the theme of this year's conference which is open to the public.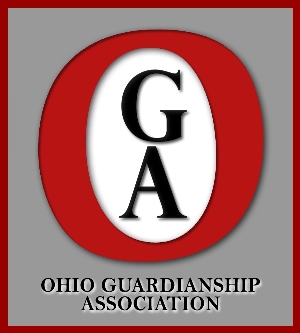 Individuals interested in becoming a Catholic Charities Diocese of Toledo Adult Advocacy Services Volunteer Guardian are invited. Family members of wards or adults seeking guardianship care are encouraged to attend at a reduced rate.
Lauren Southerland, MD, Director of Clinical Research and Associate Professor at The Ohio State University Dept. of Emergency Medicine, is this year's plenary speaker, presenting "Wards on Wards: How to Communicate with Your Wards' Hospital Teams."
Check out the conference line-up and register today to reserve your spot at http://guardianshipohio.org/oga-conference/ Contact Ed Noftz, Catholic Charities Diocese of Toledo's Adult Advocacy Services Program Coordinator for more information at 419.668.3073, ext. 8218, or email enoftz@toledodiocese.org.
TOLEDO, OH—Join the pro-life community of Northwest Ohio for the 40 Days for Life Campaign hosted by Catholic Charities Diocese of Toledo's Respect Life Ministry. Participants gather on the public right-of-way outside of Capital Care, Toledo's last remaining abortion clinic located at 1160 W. Sylvania Avenue.
"We pray and witness to bring the light of Christ Jesus to move the hearts and minds of all present to a deeper appreciation of the dignity of human life," says Peter Range, Catholic Charities Diocese of Toledo's Director of the Office for Life and Justice. "Through the peaceful, loving witness of pro-life supporters at the abortion facility over the past six years, 43 mothers have chosen life for their pre-born children! Join us to fight for life! Join the movement, and help us end abortion in Northwest Ohio!"
Visit www.40daysforlife.com/toledo for information on how you can sign-up to pray. This year's Fall Campaign begins on Wednesday, September 22 and concludes on Sunday, October 31, 2021. Opening Prayer Vigil for the Fall 40 Days for Life Campaign begins at 7 p.m. at Capital Care Network, 1160 W. Sylvania Ave. in West Toledo.
Since the international 40 Days for Life Campaign began in 2007, over 1,000,000 volunteers in over 63 nations have stood in prayerful witness at abortion clinics to witness to the dignity of human life. Through these prayerful campaigns, over 19,198 lives have been saved, 221 abortion workers have quit their positions, and 112 abortion facilities have shut down!
Questions? Email Peter Range, Office of Life and Justice Director, at prange@toledodiocese.org or  Veronica Leguire at vleguire@gmail.com. Join the movement, and help us end abortion in Northwest Ohio!
OREGON, OH— Meijer's Simply Gives Campaign runs through Saturday, October 2, 2021, benefiting Helping Hands of St. Louis food programs. Your purchase of a $10 Simply Give! card at the Oregon Meijer, 1725 S. Wheeling Street, Oregon, OH, gets converted to a gift card Helping Hands of St. Louis can use to buy food items for the pantry and hot meal programs.
"Please help us fulfill
our mission feeding the hungry people who come to us for a meal by purchasing a food donation card during your next shopping trip to the Oregon Mejier," says Sue Shrewsbery, Helping Hands of St Louis Director.
"Tell your family members, friends, neighbors and co-workers, because every dollar makes a difference!" Your generous donations are converted into gift cards used to purchase food items for our food pantry and hot-meal programs.
A HUGE thank you to Meijer and all who support this program! Meijer began offering Double Match Days in 2012 to highlight our commitment to feeding hungry families in the communities we serve across the Midwest. As a result, the Simply Give program continues to set year-over-year records, bringing its current total to over $50 million.
Every penny goes towards food purchases for our Helping Hands of St. Louis Pantry and hot-meal programs, where hundreds of men, women and children are served on any given day with food, groceries, hygiene products, clothing and household items. #SpreadTheWord #HaltHunger